We're always looking to add more fun at Altitude Avon. Come on in and try these...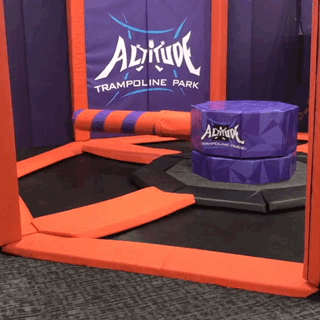 Wipeout!
Can you defeat the challenge of the Wipeout? The spinning wheel will try to knock you down. Use the trampoline to help you to jump up and over so the Wipeout will not win!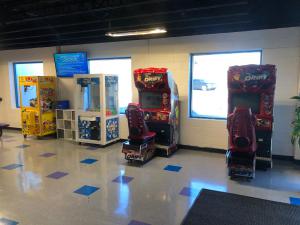 Arcade
If you get a bit tired from jumping, we've added a few arcade games to try. Each play is only $1. Can you get a rubber ball or stuffed toy from the claw?