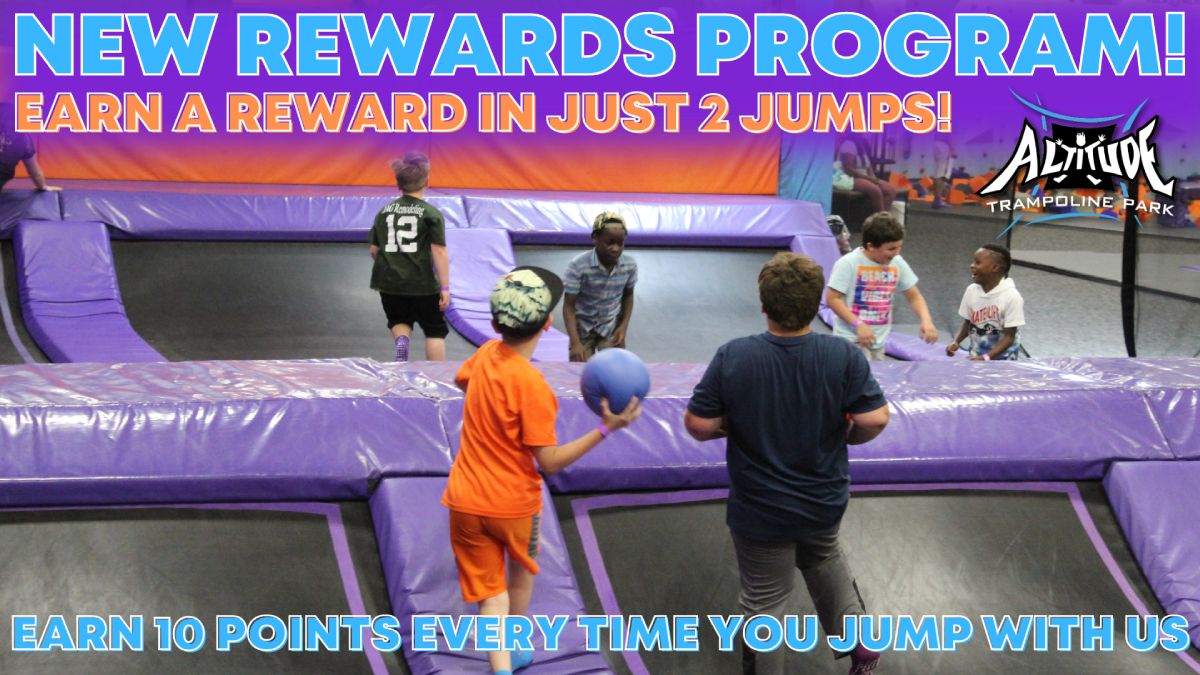 You know who our favorite jumper is? YOU!
Altitude Avon is offering a NEW rewards program you're going to love--
get a reward in as little as 2 jumps!
How does Altitude Avon Rewards work?
Every time you jump with us, you'll get 10 points! You can redeem anytime you visit, or keep saving your points towards a bigger reward. No need to sign up--everyone is automatically enrolled.
Now the fun part...WHAT CAN I GET?
Check out the rewards you could earn & the points it takes to get them:
15 points – chips (or other $1 snack)
30 points – ICEE (or other $3 snack, or free jump socks)
50 points – free 1 hour jump
100 points – $100 discount on a birthday party
Fine print
Max 10 pts earned per day. Points expire after 12 months. Paper waiver customers will not earn points. Points can only be redeemed in the park.
Jump, Earn & Redeem Today!